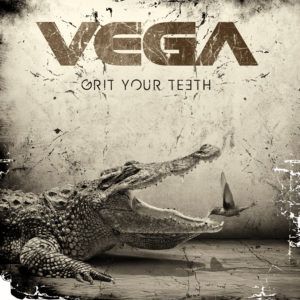 British rock band VEGA are back and they are not messing about. With the UK spewing out quality hard rock bands by the bucket-load, they've upped the anti. All credit to the band and producers Joe and Sam Graves for beefing everything up with a 'modern production' that sacrifices none of their melodic stadium sound – a tactic that worked so well for EUROPE a few years back.
Opener 'Blind' kicks down the door with a muscular riff that gives way to a huge chorus and a blistering guitar solo. Title track 'Grit Your Teeth' has some great guitar licks with funky keyboards that bring to mind EXTREME – should be a real crowd-pleaser. 'Man On A Mission' has a bluesy intro which soon gives way to a grooving riff that makes you want to strut your stuff. One of the stand-out tracks 'This One's For You' comes straight out of the traps with driving guitars and keyboards, with some really effective layered vocals – the kind of track some bands can only dream of writing.
But it's not all smiles, as the band step away from their comfort zone, with 'Save Me From Myself', a tale of when the partying stops being fun and the need for someone to straighten you out and help you escape the madness. On this release, VEGA have never sounded so ready to storm arenas with their 'BIG' new sound and this quality set of melodic rock tunes. Can't wait to catch one of the live shows.
VEGA started to write the album from January 2019 until they started recording August 2019.  The album was recorded in an industrial unit in York with the Graves Brothers, who had previously produced ASKING ALEXANDRA.  That is more the Metal side of the album and was a perfect fit for VEGA as they wanted to blend melody with hook and power.
"The band agreed on making a more modern sounding and edgy record" Reflects VEGA's drummer, Martin Hutchinson.  "I think we definitely achieved that."
"I think it's our best album yet," added guitarist Mikey Kew.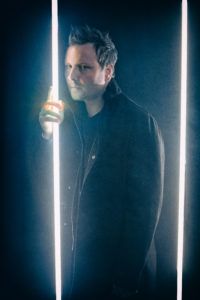 VEGA's love for 'love rock' from the 80's and early 90's shines through without rehashing it. Their inspiration comes for the 80's and 90's (they even have a Miami Vice drum roll), however, the album also draws inspiration from other places, and dragged into 2020.
LINE UP
Nick Workman – Vocals
Tom Martin – Guitars
Hutch- Drums
James Martin – Keyboards
Marcus Thurston – Guitars
MyKey Kew – Guitars
ALBUM TRACK LISTING
Blind
(I Don't Need) Perfection
Grit Your Teeth
Man On A Mission
Don't Fool Yourself Again
Consequence Of Having A Heart
This One's For You
Battles Ain't A War
Save Me From Myself
How We Live
Done With Me
RECORD LABEL – Frontiers Music srl
ONLINE:
https://www.vegaofficial.co.uk/
http://www.facebook.com/officialvega/
https://www.youtube.com/user/FrontiersRecords/search?query=vega