Gold-selling hard rockers Of Mice & Men – Aaron Pauley (bass + vocals), Valentino Arteaga (drums), Alan Ashby (guitar), and Phil Manansala (guitar) – will release their seventh album Echo on 3rd December via SharpTone Records.
"'Echo' is a song about one's growing sensitivity to the transient nature of life, and one's awareness to the similarities between the current human experience and human experiences of the past," says Pauley.
The much-anticipated complete album is comprised of the previously issued Timeless and Bloom EPs, along with the new and final Ad Infinitum EP. The EP will be released on vinyl in April 2022.
The Southern California-based quartet used their time spent in the 2020 lockdown, which was the result of the COVID-19 pandemic, in an incredibly productive way. They recorded all of the music on Echo during that time by working remotely via Zoom and file sharing platforms. They had not been in the same room together since February 2020 at the start of the global shutdown.
The album was entirely self-produced by the band, and mixed and mastered by Pauley. Echo also includes the band's take on the Crosby, Stills, and Nash track 'Helplessly Hoping', which closes the release.
"Echo is a snapshot of the last year-and-a-half of our lives," the band says, summing the album up effectively. "It covers loss and growth, life and impermanence, love, and the infinite — how the most wonderful and most tragic parts of the human experience are deeply intertwined." Comments the band.
ECHO album track listing:
Timeless
Obsolete
Anchor
Levee
Bloom
Pulling Teeth
Mosaic
Fighting Gravity
Echo
Helplessly Hoping
AD INFINITUM EP track listing:
Mosaic
Fighting Gravity
Echo
Helplessly Hoping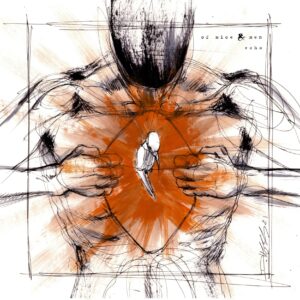 Echo Track Listen to the song HERE
Of Mice & Men will be playing at Download Festival 2022, at Donington Park. Tickets are available HERE.
OF MICE & MEN ARE:
Aaron Pauley — Bass + Vocals
Valentino Arteaga — Drums
Alan Ashby — Guitar
Phil Manansala — Guitar