PRIMAL FEAR UNVEIL SECOND TRAILER DISCUSSING THE RECORDING OF 'METAL COMMANDO'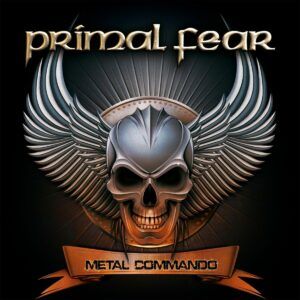 PRIMAL FEAR will release their highly anticipated 13th studio album, "Metal Commando" on July 24th. The title of the album is self-explainatory – "Metal Commando" contains 110% PRIMAL FEAR and is full to the brim with their signature power and energy.
Today, the band unveil their second album trailer, discussing the recording process of the new album. Watch the clip here:  https://youtu.be/ZM9Orxnb33Y.
"'I Am Alive' is the opening track of the new album and a statement in these rough times. Between the speed of the double bass drumming plus grooves and fat guitar riffs, its one of the best PRIMAL FEAR hooks ever. You can look forward to a real banger of a song that is representative of our new album – "Metal Commando".", comments bassist and producer Mat Sinner.
The album will be available as 2CD-Digipack, 2LP and as an exclusive Mailorder-Box. Pre-order the album physically here: http://nblast.de/PF-MetalCommando
The track list reads as follows:
CD, 2-LP, Digital:
01.  I Am Alive
02. Along Came The Devil
03. Halo
04. Hear Me Calling
05. The Lost & The Forgotten
06. My Name Is Fear
07. I Will Be Gone
08. Raise Your Fists
09. Howl Of The Banshee
10. Afterlife
11. Infinity
Bonus CD (Ltd. Edition 2-CD Digipak)
12. Rising Fear
13. Leave Me Alone
14. Second To None
15. Crucify Me
Pre-Save the album and get the single immediately:
http://nblast.de/PrimalFearMetalComPre
Watch the video for 'Along Came The Devil' here: https://youtu.be/ReyDqJIxx5g
Get the single digitally here: http://nblast.de/PF-AlongCameTheDevil
Also check out the new Spotify profile of the band:
http://nblast.de/PrimalFSpotifyComplete
ICYMI:
Trailer #1: https://youtu.be/QJlKal1u7G4
PRIMAL FEAR is:
Ralf Scheepers | vocals
Mat Sinner | bass, vocals
Alex Beyrodt | guitars
Tom Naumann | guitars
Magnus Karlsson | guitars
Michael Ehré | drums
More info:
www.primalfear.de
www.facebook.com/primalfearofficial
www.instagram.com/primalfearofficial
www.nuclearblast.de/primalfear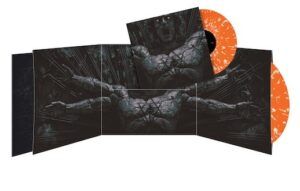 Preceding the physical release of Clayman 20th Anniversary Edition, IN FLAMES will digitally release the Clayman 2020 EP on July 24th, which features the 2020 versions of "Only For The Weak", "Bullet Ride", "Pinball Map", "Clayman" and a new instrumental track, "Themes and Variations in D-Minor".
Pre-order your copy of Clayman 20th Anniversary Edition in the format of your choice here:
www.inflames.com/Clayman2020
Pre-save the album on Spotify, Apple Music and Deezer and listen to the "Clayman" (Re-Recorded) single at:
https://geni.us/InFlamesClayman2020
Listen and follow "In Flames – The Complete Discography" on Spotify:
https://nblast.de/InFlamesSptfyComplete
Clayman 20th Anniversary Edition Track Listing:
Bullet Ride
Pinball Map
Only For The Weak
…As The Future Repeats Today
Square Nothing
Clayman
Satellites and Astronauts
Brush The Dust Away
Swim
Suburban Me
Another Day In Quicksand
Themes and Variations in D-Minor (instrumental)
Only For The Weak (Re-recorded)
Bullet Ride (Re-recorded)
Pinball Map (Re-recorded)
Clayman (Re-recorded)